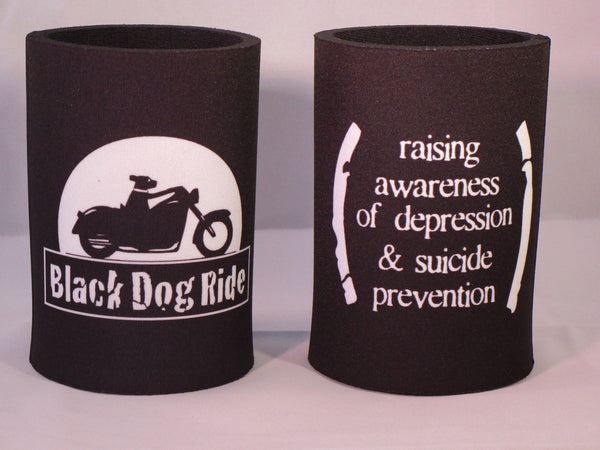 Accessories - Stubby Holder
Black Dog Ride's Stubby Holder!
Black Dog Riders demanded it, so here it is!  Modeled here by the fashion plate Black Dog Ride mascot Winston (not included, nor is the drink), the Black Dog Ride Stubby Holder is black with white lettering featuring the Black Dog Ride logo and mission boldly around the sides. 
Crack a cold drink, slide it in the BDR stubby holder and start the conversation around depression and suicide prevention awareness as well as proudly let people know you're a Black Dog Rider!

The Black Dog Ride Stubby Holder is comprised of 5mm thick neoprene to keep your drink insulated, weighs approximately 50gms and is 11cm tall from base to rim.

Limit five per customer.